Why digital transformation is thriving during the pandemic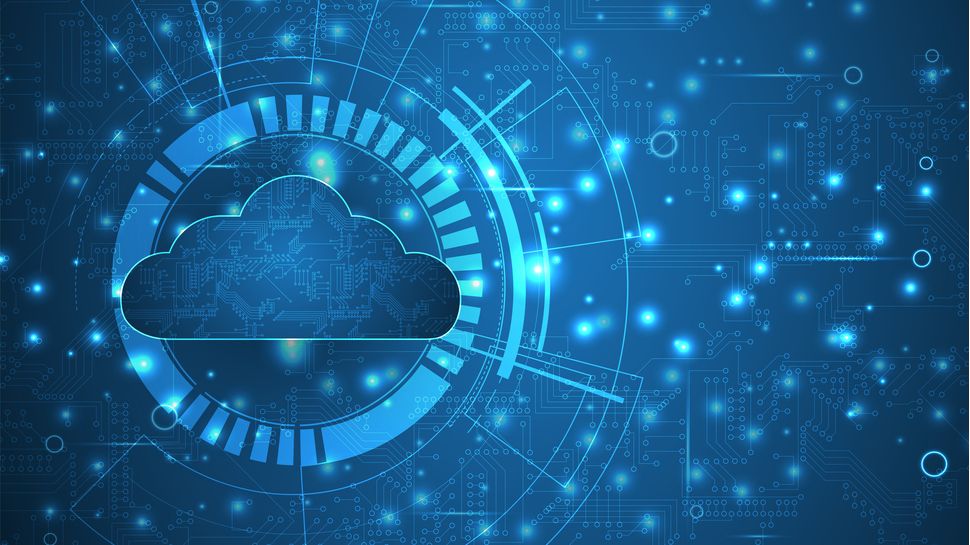 The UK is still in the throes of the impacts of Covid-19 and observing lockdown rules, but would it be premature to announce the early signs of a new era? Would we be getting ahead of ourselves, lured by the seemingly fast progress of the UK's vaccine rollout?
It's too early to start looking ahead with confidence and writing a 'key learnings and takeaways' chapter of the aftermath of Covid-19. Yet recent developments do seem to merit the possibility of a more positive outlook as we progress through 2021.
The SME sector has always been the backbone of the UK economy and so the performance of this sector will be key to any economic recovery. According to a survey by the Chartered Institute of Management Accountants (CIMA), more than seven in 10 (71 percent) SME decision makers are confident they will still be trading this year, yet this overlies some of the continued challenges posed by Covid-19 and most recently the exit of the UK from the EU.
So it's not surprising that over two-thirds (67 percent) of SMEs say they have had to rethink their operating model due to the pandemic, including accelerating their digital transformation efforts and adopting flexible working practices.
Widespread lockdowns, restrictions on how and when businesses can trade, and staff absences through illness or self-isolation have brought extreme pressure. Furthermore, seismic supply chain disruptions have led to a genuine need for much more sophisticated operational systems among manufacturers, retailers, distributors, and more.
Yet this extraordinary situation has also forced a dramatic reshaping of how businesses and their employees work that, in the longer-term, looks set to create a platform for agility, opportunity and growth.
Digital transformation is not a buzzword
Digital transformation, empowered by the cloud, has enabled new and more efficient business approaches, saving time and cost in the long term.
Rather than being a buzzword describing the latest trend, we are now seeing myriad use cases of digital transformation profoundly changing the day-to-day operations for businesses and their employees.
These high-impact changes don't necessarily mean big, transformational projects either. Instead, the continuous journey of digital transformation brings agility, where small changes can have a big and wide-ranging impact.
To cite an example, one manufacturing organisation has removed its shared on-premises terminals to allow employees to clock in using personal devices or company tablets, which is both safer and cheaper. A time study also uncovered a net saving by giving an employee a tablet rather than forcing them to walk to individual terminals.
It's an example that demonstrates just how much more control employees can have over their working environment, even at a distance, and how a pandemic-led change for safety uncovered efficiencies in an established, and unquestioned, process.
Moving to the cloud and software-as-a-service (SaaS) solutions opens up the opportunity to question the status quo further.
LH Industrial Supplies, for example, has been able to significantly speed up the order process after integrating its existing operations into the cloud. This is largely due to staff being able to access data—like the entire inventory—in real-time and, as a result, effectively manage sales wherever they are.
Digital transformation as incremental change
In manufacturing, buying or replacing equipment is a major factor affecting Total Cost of Ownership (TCO). Rather than taking a root-and-stem approach to modernization, some companies have been successfully rolling out new ways of working by using their existing equipment and digitizing existing processes and operations.
A manufacturer of single-use paper bags, for example, has retrofitted 1940's paper equipment with sensors and programmable logic controllers (PLCs) to create a digital twin of the machine. Operators can remotely monitor jams and machine speed in real time, collating data that helps predict future performance issues, without the huge cost of replacing that machinery.
Employees benefit from not only pre-empting those performance issues, but don't need to be physically on hand to solve them. They are empowered to continue working despite the restrictions they face and improve on what was once 'the standard'.
This is a particularly valuable lesson for businesses of all sizes, who can reap the benefits of digital transformation without making unnecessary investments or introducing costly change just for the sake of change.
Customer-led innovation
Yet while we consider the operational side of a business and its employees, it's important to recognize another key aspect of the digital transformation equation: the customer.
The experiences offered by Amazon and similar large players in the digital world are redefining the expectations of consumers, who are placing an increased emphasis on quality of experience when it comes to their purchasing loyalties and relationships.
'The Amazon effect' has encouraged customers to value speed and ease-of-use over quality or differently sourced alternatives. This is also true for B2B customers who value personalized customer service, ease of purchasing, convenience and — since the start of the pandemic – social distancing.
Over the last few months, I've seen distributors actively looking to get ahead of customer expectations by investing in advanced logistics systems that are integrated with IoT sensors. The connected sensors are installed across the factory, warehouse, and on delivery trucks, wirelessly feeding information back into a central monitoring system.
These smart technologies do more than hasten faster delivery times. They also provide more consistent communications, alerts, and an overall better level of customer service.
Sophisticated locker systems are an example of innovation that's taken root during the pandemic, where coded lockers are connected to distributors' ERP systems to enable on-demand product transfer. A distributor picks a customer's order, places it in the locker, and shares the code with the customer, thereby reducing human contact.
I could name many more use cases of how IoT and cloud-based solutions are digitally transforming organizations, their products and services. Rather than flashy and radical, these examples are mostly pragmatic and unassuming. Just like many businesses that are determinedly adapting and innovating in a challenging economic environment.
Stephen Edginton, VP of Engineering & Product Development, Epicor