Riding the second wave of digital transformation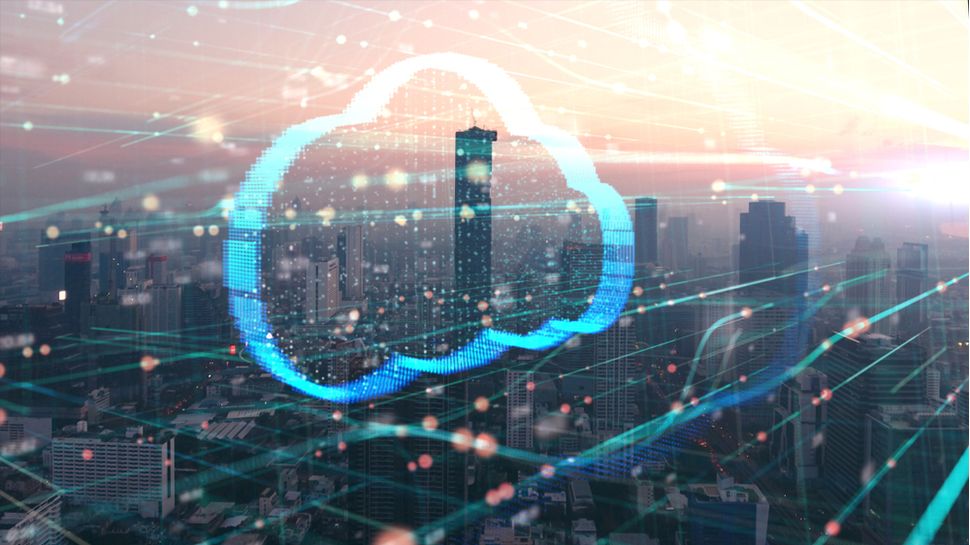 Digital transformation is inevitable. What began as a way to encourage companies across the globe to adapt to market changes has grown at an exponential rate. We see technology as no longer a tool to solve an organization's problems, but as a way of a business' day-to-day life. Enterprises were proactively investing in advanced technologies to innovate their business value proposition long before the global pandemic, enabling them to remain competitive and thrive in the digital economy. But as Covid-19 took the world by storm, transformations that were planned to take place across a number of years, had to happen in only a short space of time. It is evident that rapid digital transformation has been key in responding to the recent disruptions and challenges, with many businesses across the globe increasing their efforts in order to survive.
The unprecedented impact of Covid-19
The coronavirus pandemic has accelerated digital transformation at an extraordinary rate, reimagining organizations and demanding shifts to business processes, culture, and customer experiences in line with changing requirements. A study by McKinsey & Company reported that digital transformation has expedited by seven years in a matter of months. The biggest drivers have been the fundamental shifts in consumer behavior, with people turning to online channels to work, shop and socialize. As a result, organizations have spent more on digital investments than any other business continuity measure during the pandemic. This report also uncovered that many companies surprised themselves with the speed at which they pivoted their business model to manage this transition, with organizations acting 20 to 25 times faster than initially predicted.
The most notable shift over the past year has been the move to remote working. It is clear that businesses would not have been able to remain operational without setting up a remote working infrastructure and online communication channels to replicate the office environment. With that in mind, we have also seen a new reliance on Microsoft Teams, SharePoint and Yammer to bridge the gap that many businesses have felt during government mandated lockdowns and social distancing precautions. What's more, companies have used this time to test the effectiveness of digital solutions and it is easy to see that these tools will become permanent fixtures.
Introducing digital transformation 2.0
Whilst most of these measures were taken out of necessity, many changes will be here for the foreseeable future. Businesses need to survive and thrive in new and evolving environments, requiring renewed strategies and practices to stay competitive. The coronavirus pandemic has highlighted that companies that embrace digital solutions will have greater resiliency in the face of challenges, and will be able to adapt operations at a much faster rate. With hybrid working environments also on the horizon, it is now time for companies to embrace technologies and use the tools to their fullest extent. Businesses need to be prepared for integrating technology into a successful home-office culture, with a user-friendly and highly functional working environment.
Looking forward, it is all about business leaders shifting their focus from traditional technology management to tools that prepare their organization and employees for the future marketplace. Understandably, digital transformation brings a vast number of benefits to companies, their customers and employees, but it is how businesses maximize these opportunities that is really important. Corporations that leverage the second wave of digital transformation to their advantage throughout every stage of their business will be better positioned to gain the most significant value in the long term.
Digital transformation considerations
Looking back over the last decade, digital transformation has refined how businesses operate. Not only has it enabled companies to adapt to remote or hybrid working, but many are seeing both cost savings and increased profitability. Furthermore, a recent report from IDC highlighted that 53% of investments by 2023 would be for digital transformation initiatives, demonstrating the drive to capture the benefits of digitization. Nevertheless, it is very easy to become swept up in the opportunities of digital disruption, and some businesses can often neglect the challenges that come with transformation implementation.
The biggest obstacle to overcome is cultural change. Digital transformation requires significant structural and procedural changes, resulting in businesses often receiving pushback or resistance from their workforce. Some may be reluctant to adopt new processes and systems, or could feel that their job is threatened by digitization, causing a wider impact on job satisfaction and morale. With this in mind, it is vital for businesses to remain transparent in the transformation process and involve employees at all levels, by highlighting the benefits that they will receive and ensure digital leaders are visible across the organization. Ultimately, an enterprise is unable to effectively manage its digital transformation without the backing of its people, meaning that getting employees onboard is key to obtaining the full value potential and positioning the company for sustained growth.
Leading by example
Digital transformation success is not guaranteed. There are, however, a collection of factors that are integral to success and have been formulated by Microsoft as an I.D.E.A framework. The first is Inspire, meaning that leaders need to envision the future state of their business in the marketplace. The next step is Design, which involves scoping a transformation and technology roadmap to help estimate financial ROI. Empowering then means bringing the concept to life and building support for the digital transformation vision. The final step, Achieve, requires creating and executing the plan with concrete procedures for project completion.
Companies like Microsoft are also powering the shift in digitization for organizations worldwide and providing platforms to help them navigate the unprecedented marketplace now and in the future. Microsoft and its partners are assisting industries to put people at the heart of digital transformation, empowering them with the skills to harness emerging technology and equipping them with the tools needed to improve business performance and productivity.
Looking to the future
Covid-19 was a catalyst that encouraged many organizations to devise transformation strategies and most importantly adapt to remote working with new technologies. As the Covid-19 vaccine continues to roll out, businesses are faced with the second wave of digital transformation and getting fully to grips with the future of hybrid working. We all understand that digital capabilities are vital to market resilience and growth, meaning it is time for companies to embrace new technologies and use the tools to their fullest extent, as well as taking the time to empower employee development.
Seb Matthews, Chief Strategy Officer, ProvisionPoint